SBJATC Training Center
Electrical Careers About the Training Getting Started
Your Career in Electrical
Construction Starts Here!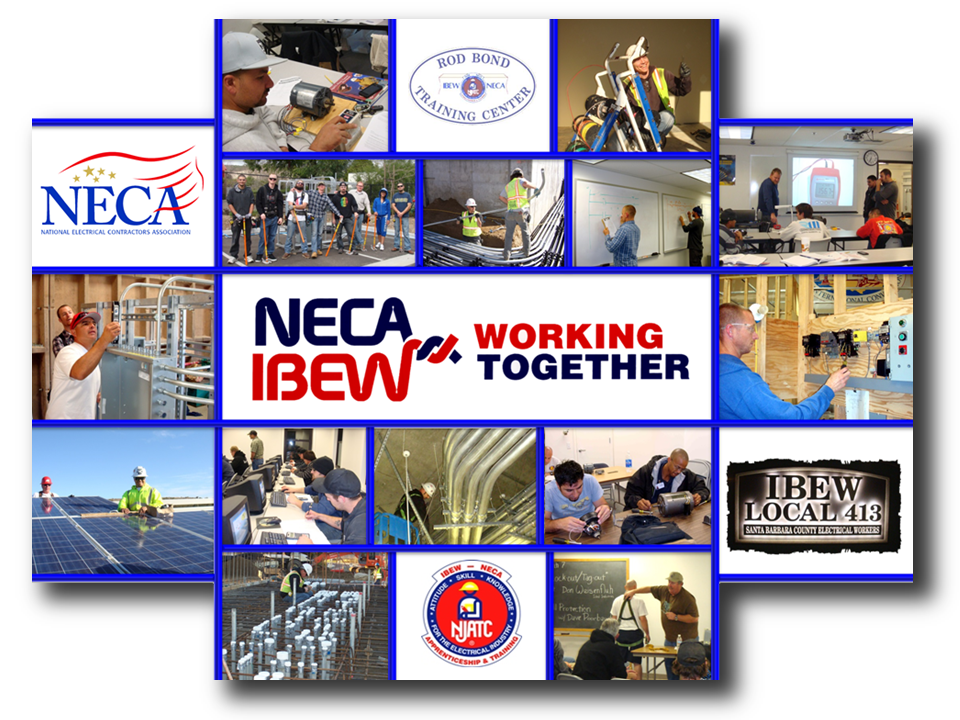 The International Brotherhood of Electrical Workers (IBEW) is the largest electrical union in the world.
The National Electrical Contractors Association (NECA) represents union electrical contractors who guarantee their installations and take a special interest in their employees.
NECA and the IBEW have teamed up to sponsor the most respected apprenticeship training.
Page Last Updated: Mar 10, 2014 (14:49:00)